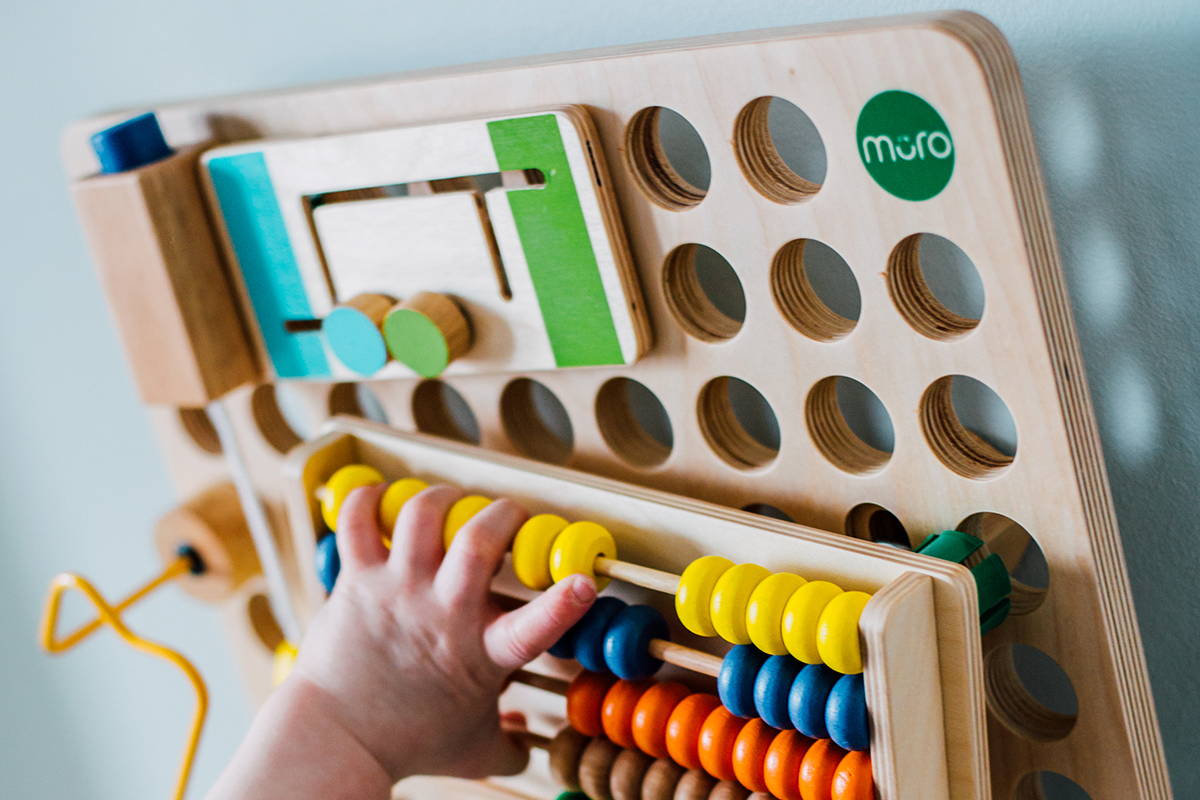 the one and only modular busy board
For you to create amazing playing spaces for your children that grow as quickly as they do and encourage the development of key skills through play.
designed in the UK
the revolutionary play platform
The secret to MURO's success is the two part plug-and-play MURO system. This consists of the plug and hole that allow any of the toys to be connected to any part of the board or cube simply by pressing it into place.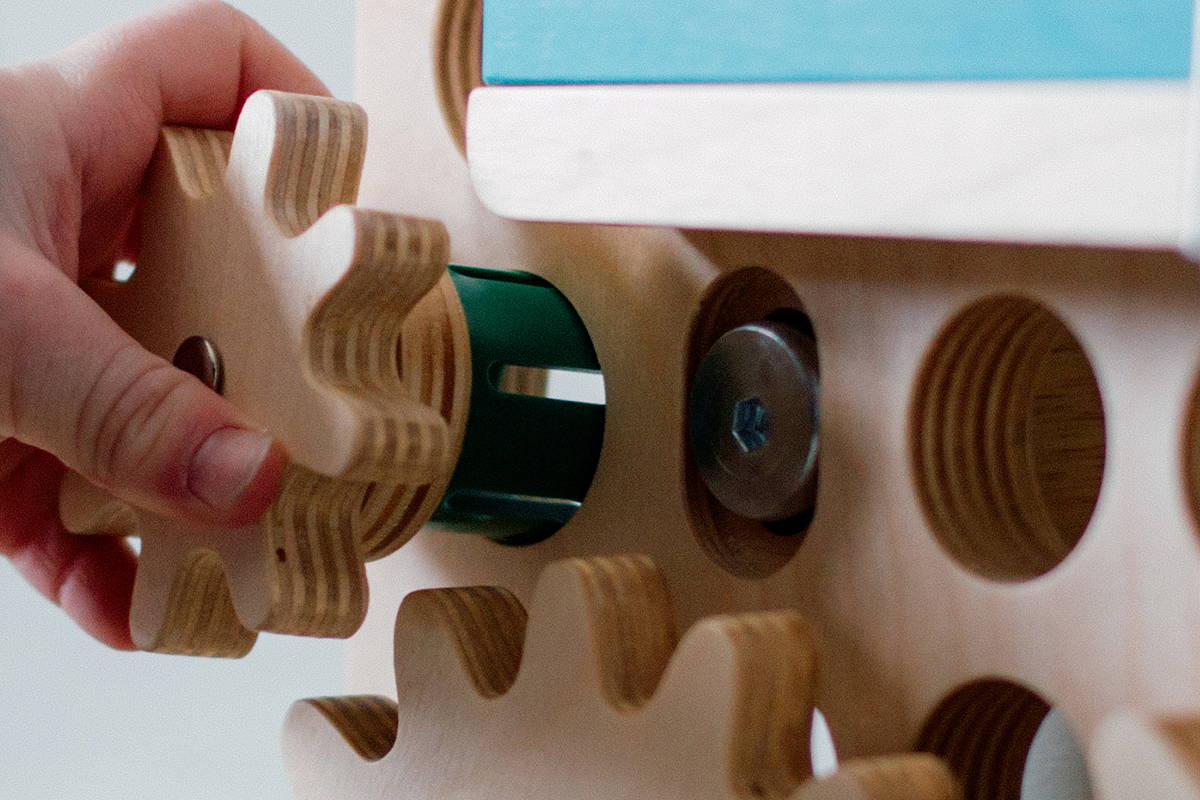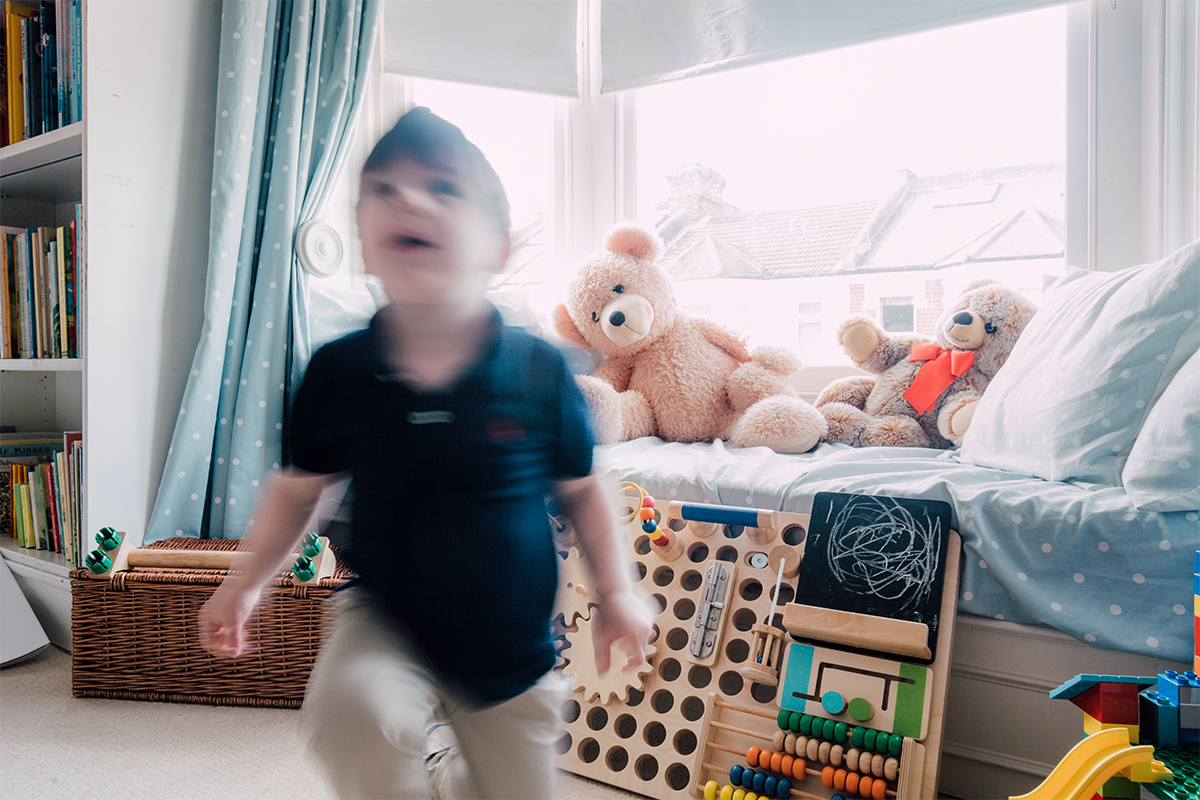 we've been winning awards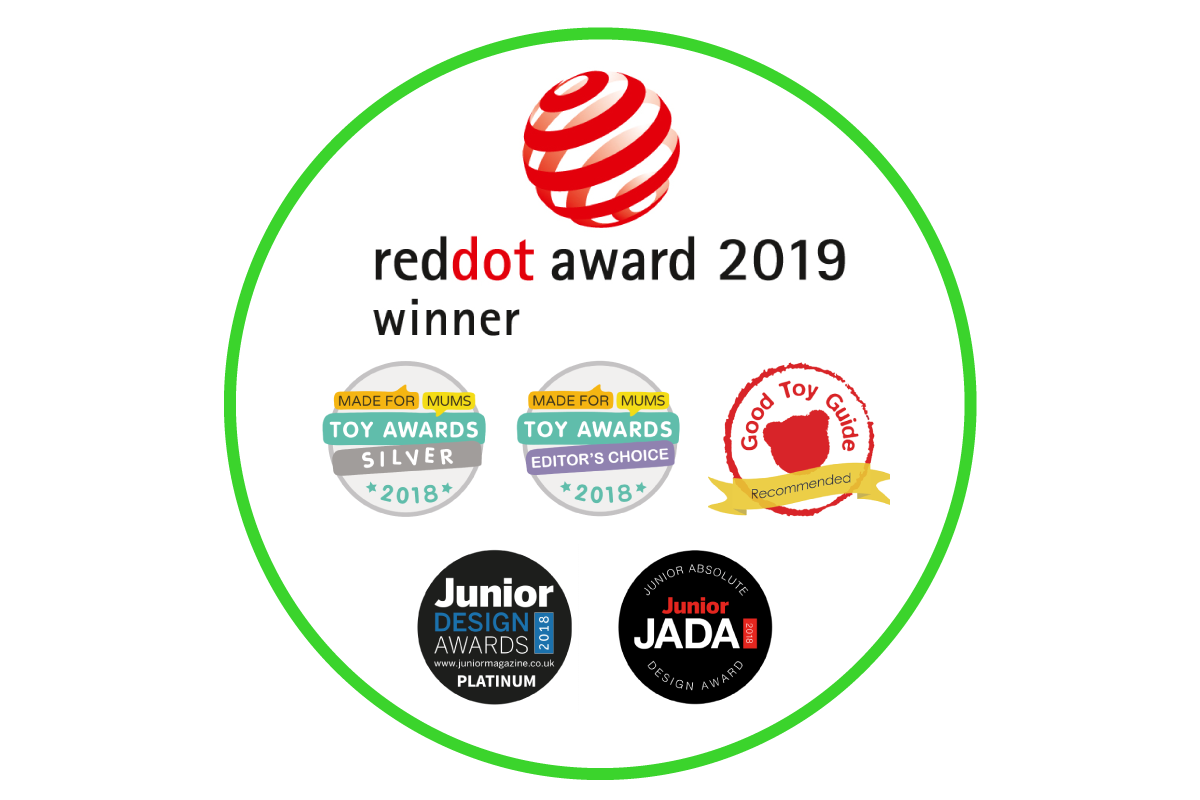 "It's colourful, durable and packed with so different things to touch and move and play with that it more than lives up to its price tag. Appeals to a wide range of ages (1 tester even reported her 8 year old enjoying it). We think this one's a keeper."
- Susie Boon, Editor, Made for Mums -
After launching in 2018 we have been honoured with some of the best awards going, from both parenting magazines and product design awards! to be honest, we're proud as punch and wanted to share some of what they said about us (click the link for the full report):
made for mums - best wooden toy + editors choice
Chosen by guest judges Laura Hamilton and Amy Lawrence, who were bowled over by this beautifully made wooden toy that you can play with in so many different ways – a real entertainment investment for any child.
junior - best wooden toy + JADA
These toys caused a huge stir on the JDA18 judging days. MURO toys and accessories are designed to appeal to both children and parents using only the best and most sustainable materials available, with base units made from scandinavian birch-ply and rubber wood. carefully designed in collaboration with educational experts to ensure that they provide fertile ground for children to develop key skills whilst they play, these toys are a fantastic investment on every level. Chloe Thurston from uberkid said "We have a MURO and it is amazing! Not only do the kids love it but it is actually a beautiful piece to have on the wall. They are a brilliant company with a great passion for what they do!
the good toy guide - highest score possible!
The cube is a brilliant idea that is amazingly versatile. It can be changed to keep your child's interest and meet their individual needs, and we were really impressed by the range of toys available. All of our testers absolutely loved the product and were engaged in play for long periods of time. There was lots of exploration and opportunities for the children to learn through the different elements.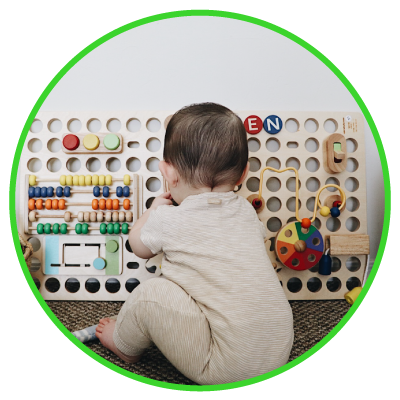 Ben has loved his MURO board so much and has already gotten so much play out of it. When we found this board we were thrilled with the concept, the quality of the craftsmanship, and supporting a small business. it is great for infants, toddlers, and children of all ages!! this toy will provide him with so many years of learning through play. 
- Amanda and Ben (@theamandaallen) -